By: Dani vanDriel, Sask Mustard
I love knowing where my food comes from. We have a modest garden – given the time and space two people have to tend it – yet it gives us such pleasure to enjoy the full flavour that comes with just a little bit of attention. Beyond the garden, our "locavore" diet includes fish caught in cold northern lakes, berries picked in the forest at the peak of their season, and all the other bounty shared and traded among friends.
For some reason, I've been wondering how a jar of prepared mustard gets to be a jar of prepared mustard. How hard it is (really) to process the seeds harvested by Saskatchewan's mustard seed growers and concoct a bright, zippy preparation worthy of a scratch cook's kitchen? There are a multitude of recipes for making flavoured mustards by adding a little of this and a little of that to a basic Dijon or ballpark. However, for my experiment, I really wanted to start with whole seed as the basic ingredient.
I didn't have to go far to get a better understanding of the science behind mustard making. Chef and Hunter, Angler, Gardener, Cook blogger, Hank Shaw, had me hooked with a great review of How to Make Mustard. How hard can this be?
Although I confess I did not harvest the mustard seeds from plants grown in my own yard, it wasn't hard to find fresh Yellow, Oriental and Brown seed, being as Saskatchewan, Canada is the world's largest mustard seed exporter and a fresh 2016 harvest was in the bin. Mustard, in seed form, is readily available in grocery stores or from spice merchants. (I'm fortunate to personally know local producers and managed to snag a few hands-full of the three varieties for my mustard making shenanigans.)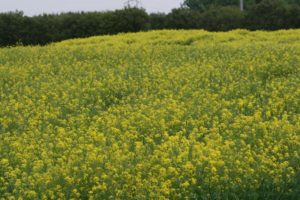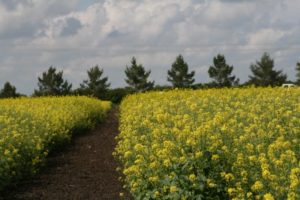 Chef Hank affirmed the sky's the limit for flavours you can blend to make your own personal favourite. But you do have to follow a few basic steps in order to get the food chemistry working in your favour.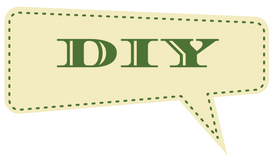 First of all, your mustard seed needs to be broken – powdered, crushed or barely cracked – and mixed with water to release the pungent chemical, called glucosinolate, which gives rise to the heat and pungent taste of mustard. Using cold water preserves the heat; using warm water damages the reaction to yield a mellower mustard.
Because the reaction is volatile, you need to set the flavour by adding an acid, often vinegar, wine, beer, or fruit juice. Without this step, your preparation will lose its zing quickly.
So, here is the basic recipe I used for my very first jar of "scratch" mustard. I can honestly say that if you can make homemade salad dressing, you can make homemade mustard. And, after this, I'll be concocting more variations depending on other ingredients I've been able to harvest or forage.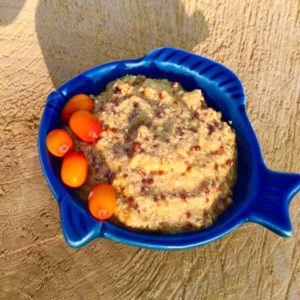 My first attempt got two thumbs up from my spouse as we used it liberally over the past couple of weeks. Notably, the simplest of meals, the lowly but exquisite toasted, straight-from-the-garden tomato sandwich, was sent over the moon with a generous smearing of our homemade mustard in place of mayo. I chose Seabuckthorn vinegar to flavour my mustard as my farmer's market friends at Nvigorate make an outstanding fruit vinegar I've enjoyed having in my pantry for dressings etc.
The result is a hot, grainy mustard with a tangy fruit flavour. Now you can enjoy your own, or delight in trying unique blends you just might find close to home.
Seabuckthorn Grainy Mustard
50g Yellow mustard seeds (ground finely in my coffee grinder)
50g Oriental and Brown mustard seeds (crushed/broken using my mortar & pestle)
1/2 cup Ice cold water (because I wanted to make a spicy preparation)
Mix together well in a pint glass jar and let stand for 10 minutes. Then add:
3-4 tbsp Seabuckthorn vinegar (including some of the pickled berries)
1-2 tsp Kosher salt
Mix well, seal jar with plastic lid, allow to mellow in the refrigerator for 2 days before using. Enjoy!