(SASKATOON, SK) Sask Mustard is hosting a Celebration of All Things Mustard in the Market Kitchen at the Saskatoon Farmers' Market on Saturday, August 5 from 10 AM to 1 PM.  In honour of National Mustard Day and to celebrate Food Day Canada, Sask Mustard is launching its new recipe collection #MyMustard with a tasting and free copies of their new cookbook.
On the menu are samples from the new collection that feature local ingredients like lentils, turkey and of course mustard. Savour the colourful Beet, Bocconcini & Tomato Lentil Salad, dine on the decadent Mozzarella-Stuffed Turkey Meatballs in a Lemony Mustard Pesto Sauce and then enjoy the elevated Brown Butter & Mustard Rice Crispy Treats.
This event is hosted by Sask Mustard, along with local chef Renée Kohlman. Adele Buetter is a lover of all things mustard and the General Manager of Sask Mustard where she gets to enjoy her favourite spice every day. Through project development, sponsorship and fun events like this, Adele helps to #SpreadTheMustard across the culinary world. Renée is a pastry chef, food writer and recipe developer in Saskatoon, SK. Her adventures in the kitchen are documented on her popular blog Sweetsugarbean as well as in her new cookbook All the Sweet Things (Touchwood Editions) published April 2017.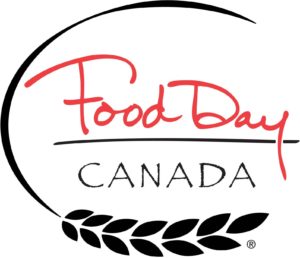 "August 5th is chockfull of reasons to celebrate mustard this year," says Buettner. "Not only is it National Mustard Day, but it's also Food Day Canada. Sask Mustard is proud to sponsor this national event and we look forward to sharing our love of mustard with the community." Food Day Canada is a national celebration of the bountiful food that Canadian farmers, ranchers, fishers, chefs and researchers contribute to the world's table. To find more ways to celebrate our northern bounty, visit fooddaycanada.ca.
Join us August 5th in the Market Kitchen or on social media with #SpreadTheMustard, #NationalMustardDay and #FoodDayCanada!
For more information, contact:
Adele Buettner, General Manager
Sask Mustard
(306) 975-6629
info@saskmustard.com
www.saskmustard.com

#SpreadTheMustard
Sask Mustard is a producer-funded levy commission responsible for administering funds towards research, communications, market development, administration and extension related-activities on all mustard produced in Saskatchewan. The commission serves mustard producers, who are leaders in global exports of mustard seed, by informing them of research advancements and sharing mustard's culinary attributes with consumers and those who influence them.