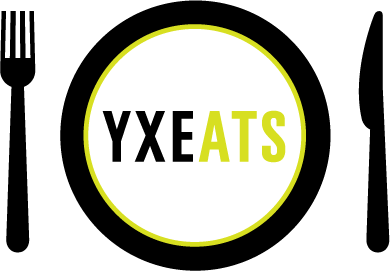 YXEATS is all about exploring the eclectic food scene in Riversdale. It's the best time to check out the mouth-watering options prepared by some of Saskatoon's finest Chefs in the vibe of their own restaurant or to attend ticketed events designed to surprise and delight.
Join Saskatoon chef Scott Dicks in The Local Kitchen for the YXEATS Cooking School: Mustard Madness on Friday, September 8 from 6:30 PM – 9:30 PM. Mustard is truly a Saskatchewan grown product and this class will teach you about the flavours and versatility of mustard as an addition to appetizers, entrées and desserts. Space is limited, so gather your friends for a splendid evening of food and fun and register now! Tickets are $75 + GST and available at yxeats.com.
Also, new this year is the upscale Gold Table Dinner, an impressive three-course meal featuring mustard in all its finery. Served by Chef Christie Peters of The Hollows, this must-attend event features music, prizes, cocktails and gourmet dining amid the glamorous statuary of the Garden Architecture and Design greenhouse. This event takes place on Saturday September 9 and tickets are $150 +GST, which includes a complimentary cocktail and glass of wine with your three course dinner.