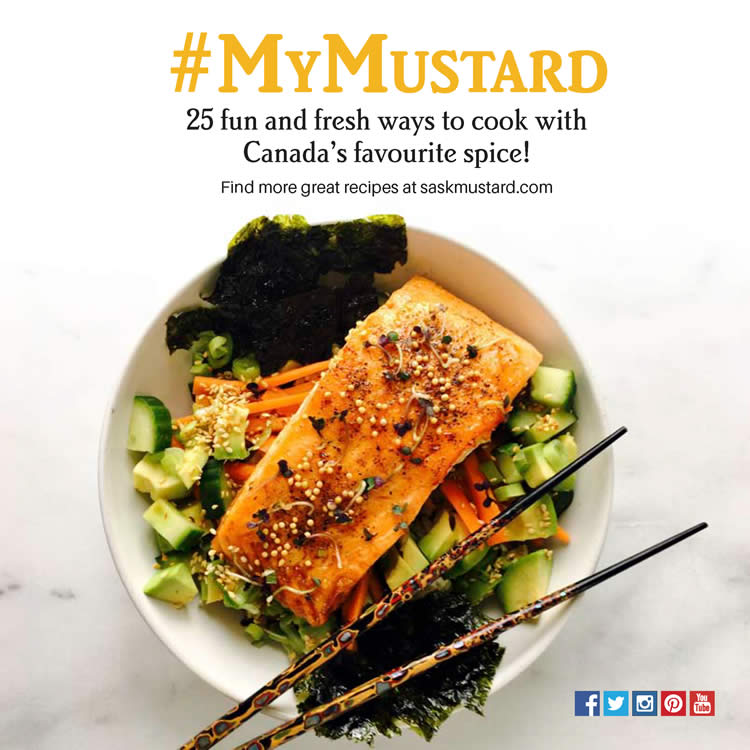 Sask Mustard is hosting a Celebration of All Things Mustard in the Market Kitchen at the Saskatoon Farmers' Market on Saturday, August 5 from 10 AM to 1 PM.
In honour of National Mustard Day and to celebrate Food Day Canada, Sask Mustard is launching its new recipe collection #MyMustard with a tasting and free copies of their new cookbook.
On the menu are samples from the new collection that feature local ingredients like lentils, turkey and of course mustard. Savour the colourful Beet, Bocconcini & Tomato Lentil Salad, dine on the decadent Mozzarella-Stuffed Turkey Meatballs in a Lemony Mustard Pesto Sauce and then enjoy the elevated Brown Butter & Mustard Rice Crispy Treats.
Food Day Canada is a chance for all Canadians to join hands in one massive celebration in praise of our farmers and fishers; our chefs and researchers…and, above all, our home cooks.
The National Mustard Museum in Middleton, Wisconsin has been the official sponsor of National Mustard Day since 1991, so if you're in the area, be sure to stop by for mustard sampling!