Looking for a unique gift for those people who make your life easier? This is the one!
Prep time: 30 minutes Serves: 18 (1 cluster/serving)
Ingredients
2 tbsp / 25 ml lightly toasted mustard seed
1/2 cup / 125 ml pretzels, broken into pieces
1/2 cup / 125 ml semi-sweet chocolate, broken into pieces
1/2 cup / 125 ml corn pops cereal
1/2 cup / 125 ml slivered almonds
Instructions
Preheat oven to 350°F (180°C). Toast mustard seed on baking sheet in oven for 5 minutes. Set aside.
Break pretzels into smaller pieces.
Line baking sheet with waxed paper and set aside.
In large microwave safe bowl, melt chocolate as per package instructions.
In separate bowl, mix corn pops, pretzels, mustard seed and almonds. Gently stir in melted chocolate until evenly coated.
On prepared baking sheet, use tablespoon (15 ml) measure to drop mixture into 18 clusters.
Refrigerate until firm. Remove from waxed paper, store in airtight container at room temperature for up to 5 days.
Per serving (18.37 g): 84.56 Calories, 2.07 g protein, 11.66 g carbohydrate, 1.14 g fibre, 4.57 g sugar, 3.77 g fat, 1.38 g saturated fat, 0 g trans fat, 0 mg cholesterol, 97.96 mg sodium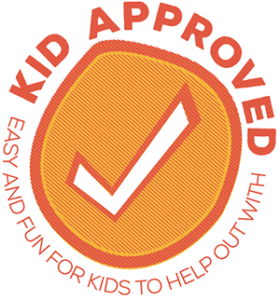 Kids can break pretzels and chocolate and help mix together.
These and other great recipes can be found in Mustard Makeovers & More! 100 Marvellous Recipes for Busy Families available here from Amazon.ca.
Recipe Information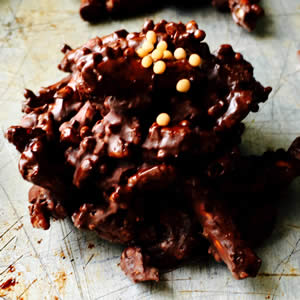 Recipe Name
Crispy Chocolate Mustard Nut Clusters
Recipe Author
Published On
Total Time