Vegetarian quesadillas are quick to make and very adaptable to a wider range of taste preferences. This recipe is also a great teaching tool for kids in the kitchen. Arriba!
Prep time: 20 minutes Serves: 8
Spread
1 – 14 oz / 398 ml can refried beans
1/2 cup / 125 ml prepared sweet mustard with heat
Salsa Mix
1 cup / 250 ml mild salsa
1/2 cup / 125 ml chopped green onion
1 cup / 250 ml diced tomatoes
1/2 cup / 125 ml diced green pepper
1 cup / 250 ml frozen corn kernels
2 cups / 500 ml shredded cheddar cheese
Tortillas
8 – 9 1/2 inch / 24 cm whole wheat flour tortillas
Instructions
Spread: Drain canned beans and rinse. Place rinsed beans in large bowl and add mustard. Mix until smooth.
Salsa: In separate bowl, add salsa, onion, tomatoes, green pepper, corn and shredded cheese until filling is evenly mixed.
Tortillas: Spread tortillas with 1/4 cup (60 ml) of bean and mustard spread.
Place about 1/2 cup (125 ml) of salsa mix on one side of each tortilla and fold over. Over medium heat in a skillet, cook on both sides until brown, crispy and cheesy filling has melted.
To freeze quesadillas, fill each one and place on a baking sheet lined with parchment paper. Place quesadillas in freezer for one hour and then transfer to freezer bag.
To reheat quesadillas from frozen, either microwave (for a soft quesadilla) or cook over low heat in skillet (make sure to use low heat so that the filling has time to thaw and melt before the outside burns).
Per serving (223.67 g): 324.69 Calories, 15.50 g protein, 35.93 g carbohydrate, 25.84 g fibre, 4.31 g sugar, 13.81 g fat, 7.57 g saturated fat, 0.01 g trans fat, 31.34 mg cholesterol, 1050.50 mg sodium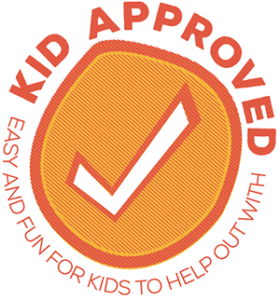 Make sure all pot handles are turned away from the front of the stove so they won't be knocked over by anyone passing by.
These and other great recipes can be found in Mustard Makeovers & More! 100 Marvellous Recipes for Busy Families available here from Amazon.ca.