Bake or BBQ our pizza with mustard! Pizza is versatile, so make your own one-of-a-kind creation with these easy steps.
Prep time: 20 minutes Serves: 8 (1 wedge/serving)
Ingredients
3 Italian sausages
1 – 12 inch / 30 cm prepared pizza crust
1/3 cup / 75 ml prepared yellow mustard
1 1/2 cups / 375 ml shredded mozzarella cheese
3/4 cup / 175 ml shredded cheddar cheese
1/2 cup / 125 ml thinly sliced onions
6 slices, bread and butter pickles
Instructions
Preheat oven to 425°F (220°C).
In non-stick skillet, cook sausages over medium heat until brown. Cut into 1/2 inch (1 cm) pieces. Set aside.
Place pizza dough on lightly greased 12" (30 cm) pizza pan or baking sheet.
Spread mustard over dough, top with mozzarella cheese, sausages and onions. Lay pickle slices evenly on top. Sprinkle with cheddar cheese.
Bake 7-10 minutes or until crust is cooked through and cheese is melted. Cut into 8 thin wedges or squares. Serve hot.
Per serving (143.05 g): 320.94 Calories, 19.07 g protein, 27.15 g carbohydrate, 1.11 g fibre, 4.37 g sugar, 15.15 g fat, 6.39 g saturated fat, 0 g trans fat, 37.43 mg cholesterol, 112.22 mg sodium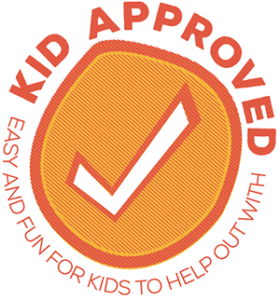 No pizza crust? Bagels work well and offer fast pizzas for hungry families!
This and other great recipes can be found in Mustard Makeovers & More! 100 Marvellous Recipes for Busy Families available here from Amazon.ca.
Recipe Information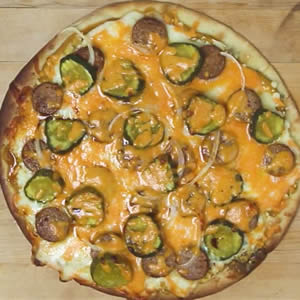 Recipe Name
Sausage Cheeseburger Pizza with Mustard
Recipe Author
Published On
Preparation Time
Cook Time
Total Time