Prep time: 25 minutes Serves: 4
Ingredients
1 lb / 500 g boneless, skinless chicken breasts
2 tsp / 10 ml canola oil
1 tbsp / 15 ml curry powder
1 tsp / 5 ml brown mustard seed
2 cloves garlic, minced
2 cups / 500 ml bite-sized cauliflowerettes
1 medium zucchini, sliced
1/2 red pepper, cut into 1/2 inch (1 cm) pieces
1/2 cup / 125 ml light coconut milk
3 tbsp / 45 ml prepared yellow mustard
2 tbsp / 25 ml natural peanut butter (no salt or sugar added)
2 tsp / 10 ml soy sauce, sodium-reduced
Instructions
Cut chicken into 3/4 inch (2 cm) pieces.
Sauté chicken in canola oil over medium-high heat until chicken turns white, about 2 minutes.
Add curry powder, mustard seed and garlic. Cook 30 seconds.
Add cauliflower, zucchini and red pepper. Sauté 2-3 minutes.
Add coconut milk, mustard, peanut butter and soy sauce. Stir until well combined.
Cover. Cook over medium-medium low heat, until vegetables are cooked, about 10 minutes.
Per serving (331.97 g): 333.41 Calories, 43.19 g protein, 10.27 g carbohydrate, 3.75 g fibre, 4.19 g sugar, 13.55 g fat, 3.70 g saturated fat, 0.01 g trans fat, 105.90 mg cholesterol, 329.19 mg sodium.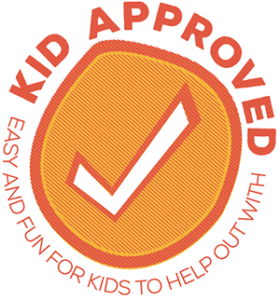 Take care when opening the pot lid! Scalding can occur with steam as well as with hot food.
This and other great recipes can be found in Mustard Makeovers & More! 100 Marvellous Recipes for Busy Families available here from Amazon.ca.