Watch Judy Scott Welden demonstrate this recipe here.
Prep time: 1 hour  Serves: 10 (1 muffin/serving)
Ingredients
1 2/3 cups / 400 ml all purpose flour
1/3 cup / 75 ml cornmeal
2 tbsp / 25 ml granulated sugar
2 tsp / 10 ml baking powder
1/8 tsp / 5 ml salt
pinch ground red pepper
8 slices bacon
1 1/2 cups / 375 ml shredded sharp cheddar cheese
2 tbsp / 25 ml yellow mustard seed
1 cup / 250 ml 2% milk
1 large egg, lightly beaten
1/3 cup / 75 ml butter, melted and cooled
4 tbsp / 60 ml Dijon mustard
1 tbsp / 15 ml white vinegar
Instructions
Preheat oven to 400°F (200°C).
Cook bacon and crumble into small pieces.
Stir together fl our, cornmeal, sugar, baking powder, salt and red pepper. Stir in bacon, cheese and mustard seed to coat.
In another bowl, stir together milk, egg, butter and Dijon mustard.
Make a well in centre of dry ingredients, add milk mixture and vinegar and stir until just combined. Spoon batter into 10 muffin tins.
Bake 20-25 minutes or until muffi ns are golden and wooden toothpick inserted into the centre comes out clean.
Remove from oven and transfer muffi ns to wire rack to cool.
Store in airtight container for up to 2 days or freeze up to 2 months.
Serve with Mustard Maple Butter.
Per serving (90.23 g): 281.96 Calories, 7.17 g protein, 22.65 g carbohydrate, 1.38 g fi bre, 3.22 g sugar, 18.01 g fat, 7.75 g saturated fat, 0.24 g trans fat, 52.44 mg cholesterol, 219.54 mg sodium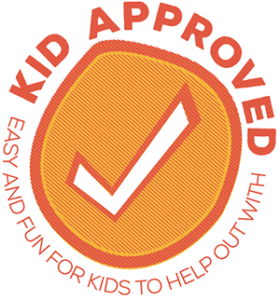 Wash your hands with soap and water before you start.
These and other great recipes can be found in Mustard Makeovers & More! 100 Marvellous Recipes for Busy Families available here from Amazon.ca.