Prep time: 1 hour  Serves: 8 (1 wedge/serving)
Ingredients
2 cups (500 ml) all purpose flour
4 tsp (20 ml) baking powder
2 tsp (10 ml) dry mustard
1 tsp (5 ml) granulated sugar
½ tsp (2 ml) seasoning salt
1/3 cup (75 ml) sliced Manzanillo olives (may reduce if prefer)
1/3 cup (75 ml) chopped red pepper
1 green onion, finely chopped
1 1/2 tsp (5 ml) fresh rosemary chopped (1/2 tsp / 2ml dry)
1 1/2(5 ml) fresh crushed oregano
½ tsp (2 ml) dried crushed basil
1 – 2 cloves garlic, minced
1 cup (250 ml) grated cheddar cheese
1 egg, beaten
1 cup (250 ml) 2% milk
3 tbsp (25 ml) Dijon mustard
1 tbsp + 1 tsp (15 ml + 5 ml) olive oil
¼ cup (50 ml) grated cheddar cheese for topping
2 tsp ( 10 ml) sprinkle yellow mustard seed
Instructions
Preheat oven to 350° F (180° C).
Oil an 8" (20 cm) pie plate with olive oil.
In a large bowl, mix together flour, baking powder, dry mustard, sugar and salt. Toss in olives, red pepper, onion, rosemary, oregano, basil, garlic and cheese.  Mix well.
In another bowl, whisk together beaten egg, milk, Dijon mustard and 1 tbsp (15 ml) olive oil. Add to dry ingredients, and stir until just moistened.
Spread batter in prepared pie plate. Drizzle with 1 tsp (5 ml) olive oil. Sprinkle with cheese and mustard seeds on top.
Bake until skewer inserted in centre of bread comes out clean (about 35 minutes).
Remove from oven. Place on cooling rack. Let cool 5 minutes.
Remove bread from plate. Cool on rack a few more minutes before serving.
Cut into 8 wedges or 5 slices 1½" (3.5 cm) thick. Cut larger slices in half for 8 servings.
Variations:
A  9"x5"x3" (22 cm x 12.5 cm x 7.5 cm) loaf pan can also be used.  May take up to 45 minutes to bake.
A pizza stone may be used; lightly rub pizza stone with olive oil.  Place dough on wheel with olive oil hands lightly shape. Suggest oven at 400 – 425 for 25 – 30 minutes.
Can be served with Mustard Maple Butter.
Per serving (113.42 g): 267 Calories, 10.99 g protein, 28.93 g carbohydrate, 1.78 g fibre, 2.64 g sugar, 12.15 g fat, 5.63 g saturated fat, 0.03 g trans fat, 48.39 mg cholesterol, 289.94 mg sodium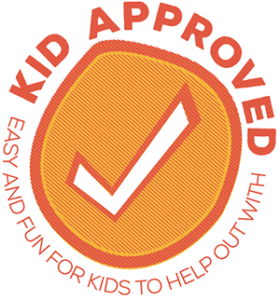 Always check that the oven is turned off before leaving the kitchen.
These and other great recipes can be found in Mustard Makeovers & More! 100 Marvellous Recipes for Busy Families available here from Amazon.ca.
Recipe Information
Recipe Name
Artisan Cheese and Herb Bread
Recipe Author
Published On
Total Time