There are many ways to celebrate and enjoy mustard this month and well into September. We're definitely still spreading the mustard and enjoying 150 years of Canadian food! If you aren't sure what you'll be up to, we've got lots of events for you to attend…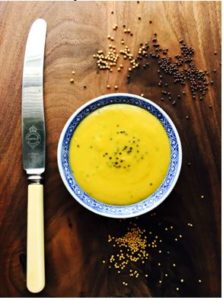 Join us and local chef Renee Kohlman on Saturday August 5th at the Saskatoon Farmer's Market kitchen. We'll be giving out samples and copies of our new #MyMustard recipe collection. Not only is it a day for freebies, it also happens to be National Mustard Day and  Food Day Canada, so there's even more reason to #SpreadTheMustard.
Later this month, check out the  Great Saskatchewan Mustard Festival in Regina to sample even more mustard culinary creations. This year the annual event is on Sunday, August 20 from 11am-3pm at Queen Elizabeth II Lawn West (just north of the Legislature Building). With all the different mustard varieties, who knows what this year's chefs will whip up?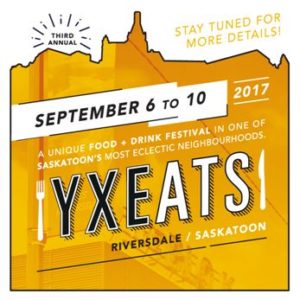 Be sure to mark your calendars for the third annual YXEats September 6-9, 2017 in Saskatoon's Riversdale District. Get your tickets for the new Gold Table Dinner. Come dine among the statuary at Garden Architecture and dine on dishes featuring mustard. The 'Mad for Mustard' Cooking School is also a new addition and takes place at The Local Kitchen under the direction of local chef Scott Dicks on September 8. Tickets are available here!
As summer winds down and you think about getting back into the routine of #FamilyMeals and preparing for the #BackToSchool rush, keep mustard in mind. Try simple wholesome recipes like the Pork Chops and Mushrooms in a Creamy Mustard Maple Sauce or the Multigrain Carrot, Date & Mustard Muffins. You might also be preparing for a year of packed lunches or just be really excited that August is #SandwichMonth, so let our Sandwiches, Wraps & All Things Lunch board on Pinterest give you some ideas. We know mustard can add a lot of zip to a boring lunch box.
For more recipes like these click here!
Stay inspired by ordering a copy of Mustard Makeovers & More or visit saskmustard.com.