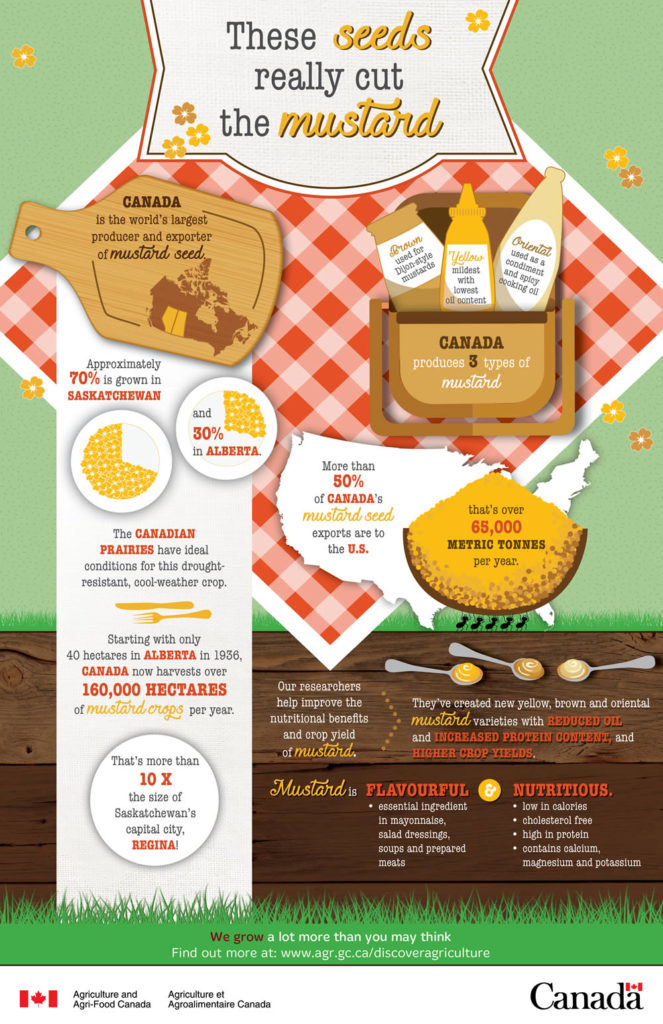 October is Agriculture Month in Saskatchewan, a time to recognize the dedicated men and women who grow and raise the food we eat, and we have lots to celebrate and be thankful for. Canada is the world's largest producer and exporter of mustard seed with approximately 70% grown in Saskatchewan. The prairies have ideal conditions for the drought-resistant, cool-weather crops and Canada now harvests over 160,000 hectares of mustard crops per year. That's more than 10 X the size of Saskatchewan's capital city, Regina!
Enjoy mustard and thank a farmer by checking out our recipe collections and biting into some homegrown flavours while you help us #SpreadTheMustard. Plus, October is #CookbookMonth, so trying new recipes is a must! For more information on Ag Month and ways to participate, visit OurFoodHasAStory.ca.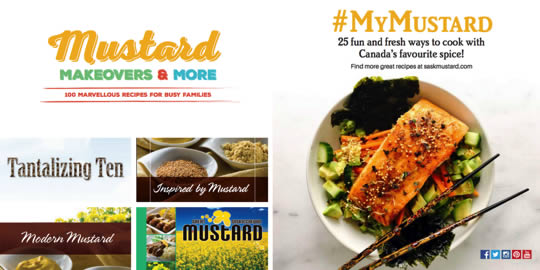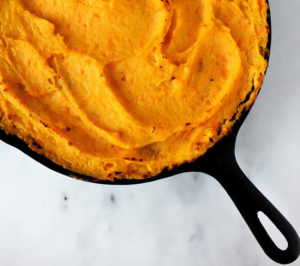 Get creative later this month with our Halloween board on Pinterest and whip up some delicious and spooky treats for the ghosts and ghouls in your life. If orange is enough of a theme for you, try the Shepherd's Pie with Sweet Potato & Mustard Mash from our new #MyMustard collection, it's hearty and makes for great leftovers.
Or indulge in #DessertMonth, #CookieMonth, and #CranberryMonth all at once by trying our Sweet & Savoury Mustard Cranberry Cookies. They're hearty with rolled oats and nuts, but also sweet with honey mustard, dried cranberries and chocolate chips.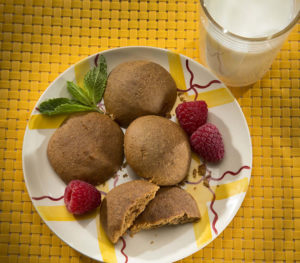 If you're not too scared to try mustard in your sweets & treats, our Marvellous Molasses Cookies are also a great recipe to check out.
For more recipes like these ones, order your copy of Mustard Makeovers & More.